Air conditioned
Bar
Breakfast
Sports centre
Iron
Meeting room(s)
Car park
Swimming pool
Private bathroom
Restaurant
Kettle
Tennis
Overview
Rixos Sharm el-Sheikh is a luxury resort in Nabq Bay where the desert meets the pristine waters of the Red Sea. With stunning views of the Gulf of Aqaba and Tiran Island, the resort stretches out to the palm-fringed golden sands beyond its lush gardens. Rixos Sharm el Sheikh offers luxurious and elegantly decorated rooms, conference facilities, seven swimming pools, one main restaurant, seven a la carte restaurants, six bars, and Spa & Wellness facilities. This is an Ultra All-Inclusive Resort. Rixos Sharm El Sheikh accommodates Families and Couples Only 18+ The resort is located 8 km from Sharm El Sheikh International Airport.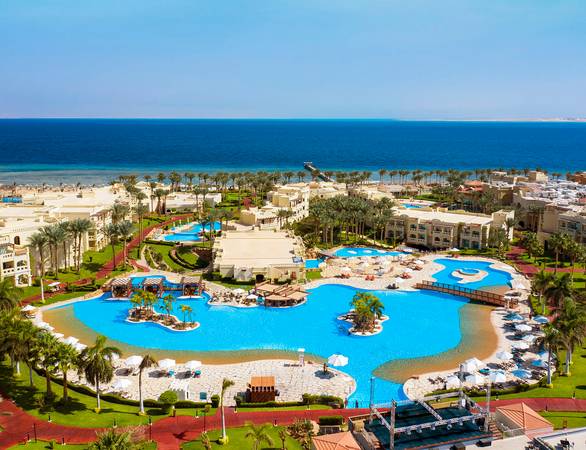 Nabq Bay
Egypt, Sharm El Sheikh
Rooms & Suites
Rooms
(3 types)
Superior Room
Superior rooms offer twin beds or a double bed, a garden or pool view alternatives for a tailor-made holiday experience. There is either a balcony or a 37m² terrace. Mini bar (water, soft drinks and beer refilled daily free of charge)
Deluxe Room
Deluxe rooms offer extra space in a living area of 50m². With garden or pool views, rooms provide a balcony or a terrace for a colorful holiday experience. Mini bar (water, soft drinks and beer refilled daily free of charge)
Family Room
Family rooms are spacious and large enough for a thoroughly comfortable holiday with your family. Two separate bedrooms with a connecting door and one bathroom. Garden or pool views from the balcony or on the terrace bring tranquillity into your room.
Suites
(2 types)
Junior Suite
Junior Suite covers 74 m² and offers exemplary comfort and convenience. Elegant aesthetics with a convenient design, bedroom and sitting room sections, and garden/pool or sea views appeal to all for a charming holiday experience in the Junior Suites.
Junior Suite with Private Plunge Pool
Covering an area of 110 m², Junior suite with private swimming pool deliver all the privileges for a luxurious and distinguished holiday experience by offering a private swimming pool amid blissful accommodation framed by sea views.
Dining
Restaurants (10)
Rixos Sharm el Sheikh offers exceptional variety for dining. From beachfront dining to the legendary Turkish inspired buffet and diverse international cuisine from Italian to Japanese, there is no need to eat at the same restaurant twice.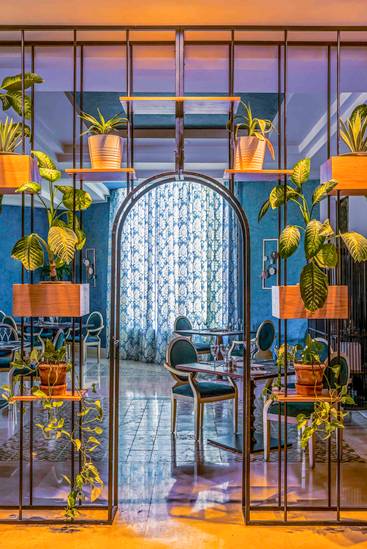 Gusto Italian restaurant
Give yourself a treat with the typical Italian Cuisine. Various antipasti, salads, pizzas and pasta are prepared for dinner with fresh, high quality ingredients.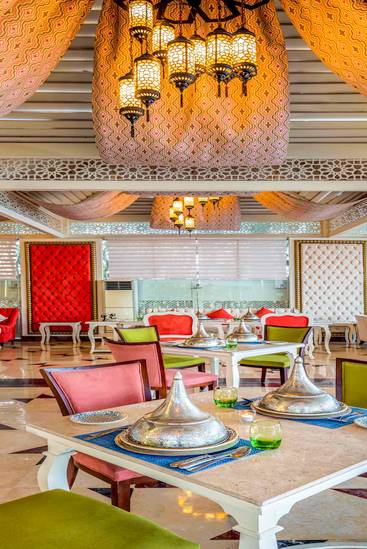 Lalezar Turkish Restaurant
Lalezar Restaurant is unsurpassed at Sharm El Sheikh. The aristocratic flavours of Ottoman cuisine, combined with the spectacular Red Sea view, offer pure pleasure.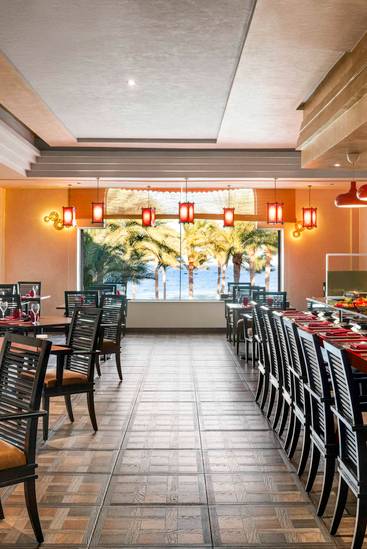 Sakura Japanese Restaurant
As one of the most popular Japanese specialties, sushi turns into an even more delicious treat as prepared by our excellent, experienced master chefs.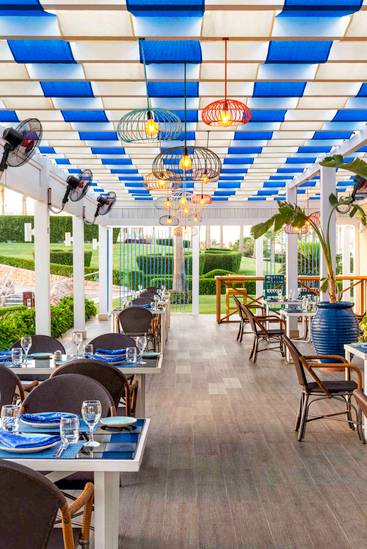 Salt Seafood Restaurant
Fresh fish and seafood are prepared by experienced master chefs at Salt Restaurant. Appetizers, warm starters, and main courses will deliver a delightful culinary experience.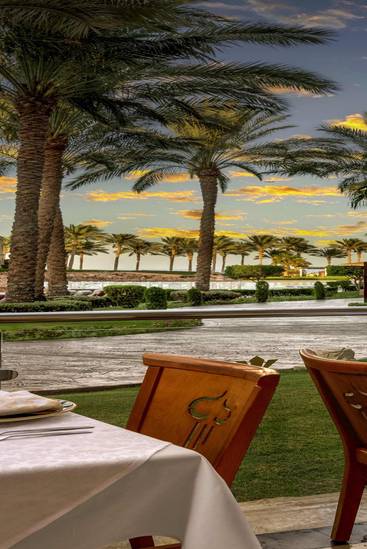 Taj Mahal Indian Restaurant
Check out authentic tastes in Indian cuisine at Taj Mahal, where you will experience the miraculous magic of spices.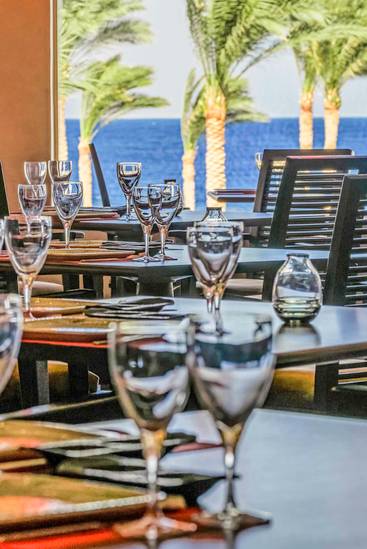 Asian - Far East A la carte
You will forget yourself amid a mystic atmosphere and the distinctive flavors of Far East cuisine.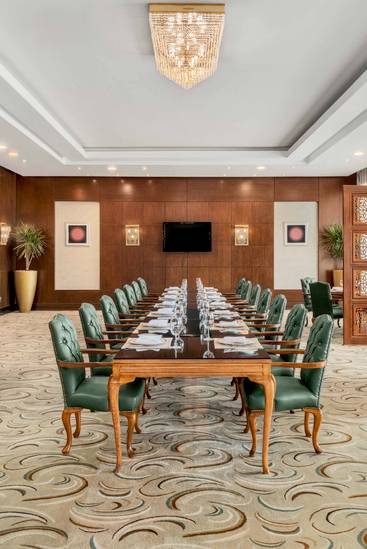 Executive Lounge
The Executive lounge offers the finest dining available - serving an a la carte menu for breakfast, lunch and dinner. Located in the Rixos Lounge, this exclusive lounge offers tranquillity and calm, along with superb cuisine.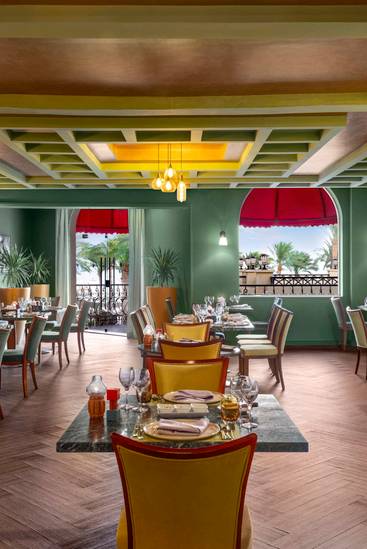 La Churrascaria Brazilian Rest.
Give yourself a treat with traditional Brazilian cuisine.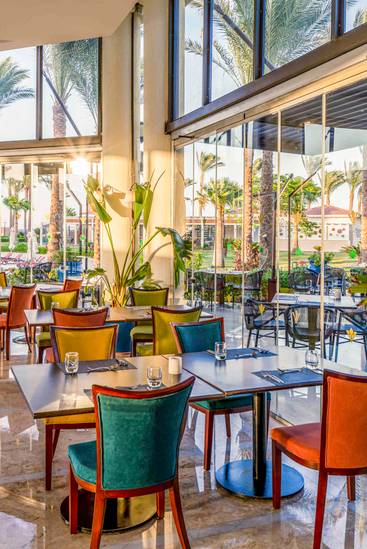 The Palm Main Restaurant
Palm Family Buffet offers a rich and wide variety of dishes from contemporary and international cuisine. Vegetarian fare and live cooking stations, pasta, burgers, and salads and the scrumptious selection of desserts.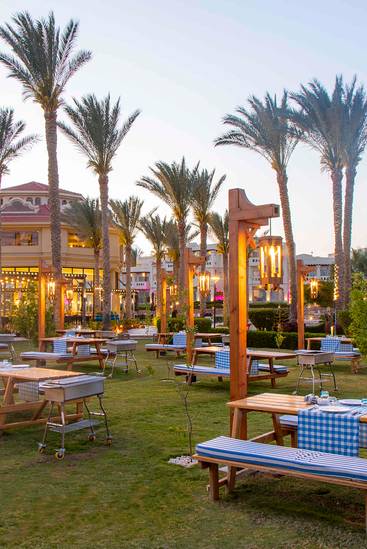 The Mangal
Restaurant is located on the shores of the Red Sea, in the shade of tall palm trees and blown by a light sea breeze - an ideal place for a family dinner. There is an individual BBQ near each table, where our caring chefs will prepare a variety of meat.
Bars and pubs (9)
Pool bars, beach bars, elegant lobby bars. There is a bar for every occasion at Rixos Sharm el-Sheikh. Whether for morning coffee, a cocktail sipped with your toes in the sand or a glass of chilled white wine, we can assure you there is a bar for you.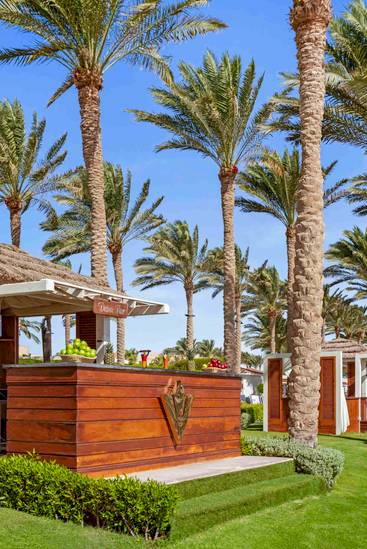 Detox Bar
Refresh yourself with freshly squeezed fruit and vegetable juices on the shores of the Red Sea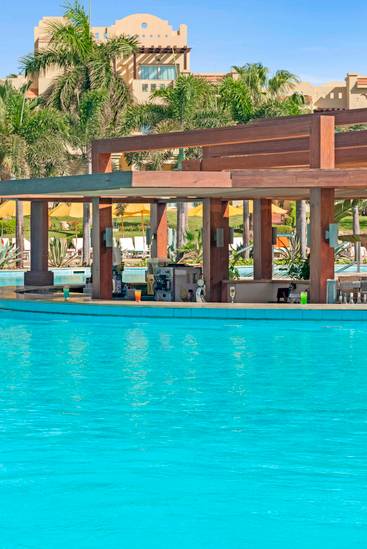 Lagoon Pool Bar
Lagoon Pool Bar, namesake of Lagoon, one of the two main pools at Sharm El Sheikh, is with you with special cocktails, alcoholic and non-alcoholic drinks and delicious snacks.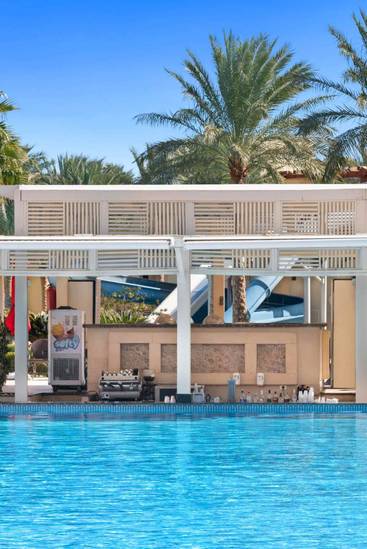 Oasis Pool Bar
Situated at Oasis, the other main pool, the Oasis Pool Bar will add a fresh touch to your joy of sunbathing and swimming.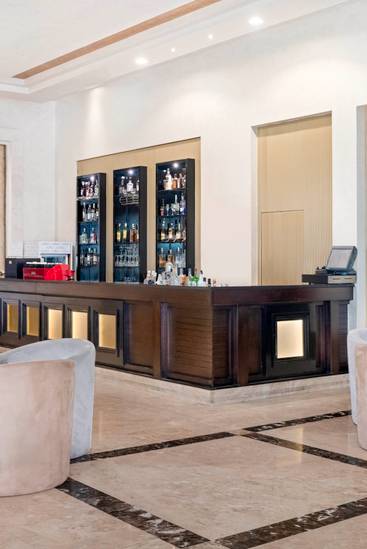 Piano Bar
Accompanying you throughout the day, Piano Bar offers excellent cocktails and special drinks in addition to rich assortments of tea. You will enjoy cookies and cakes in the afternoon and refresh your soul with piano performances in the evening.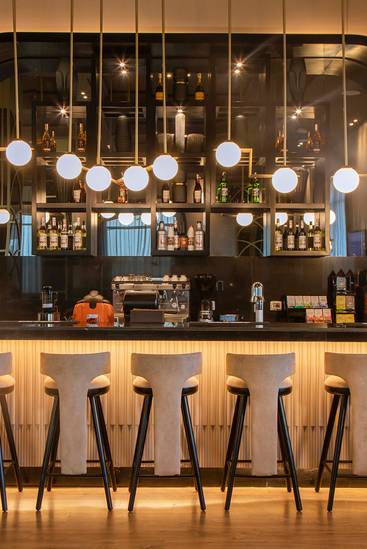 Rixos Lounge
Situated at the Old Lobby, Rixos Lounge offers a warm ambience for chatting with friends. Also you can enjoy sport games translation in our Sport Bar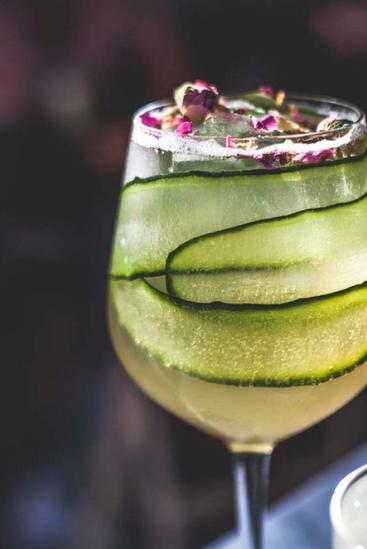 Sport Bar
Sport bar is a go-to place for catching the latest game & news, with your favourite drinks.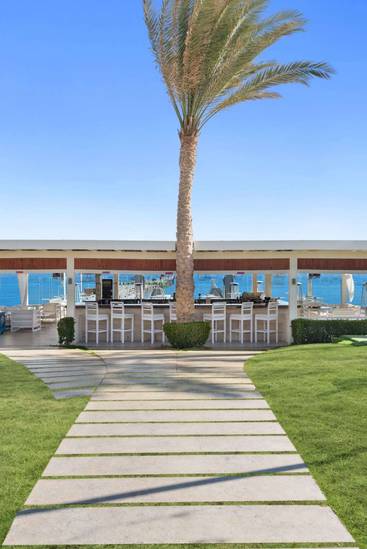 Sunset Lounge
Enjoy the light sea breeze and mesmerizing views in our Sunset Lounge and sample one of the varied cocktails at fiery Sunset parties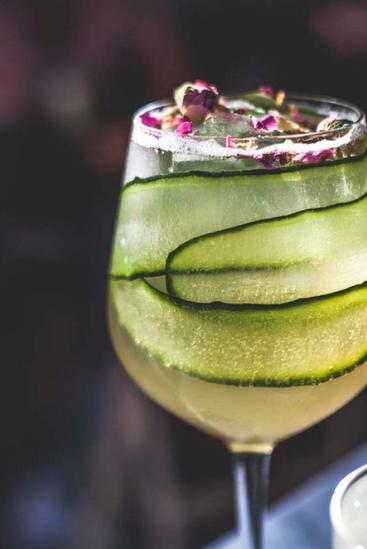 The White Lounge
We invite you to plunge into the fragrant world of the tea ceremony. And lovers of cigars and wine will find for themselves the indescribable atmosphere of the lounge zone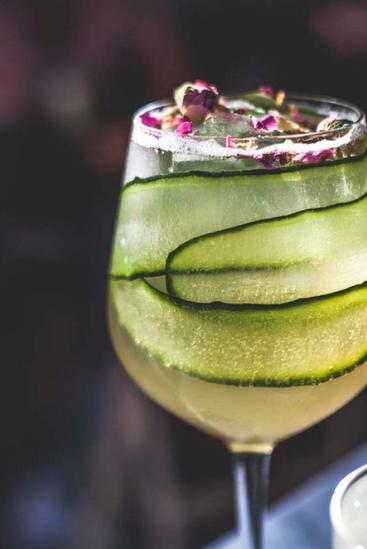 X Lounge
X Lounge is the best place for making a good start into the night. Combining the spectacular view of the Tiran Island with entertainment, you will never get enough of famous outdoor DJ performances.
Abundant Flavours
With years of experience, our Executive Chef delivers a wide range of culinary delights as well as his superb creative team. His passion for all things culinary has shaped his unique approach to cooking. He produces innovative seasonal dishes that let our fresh local ingredients shine in his gastronomic creations.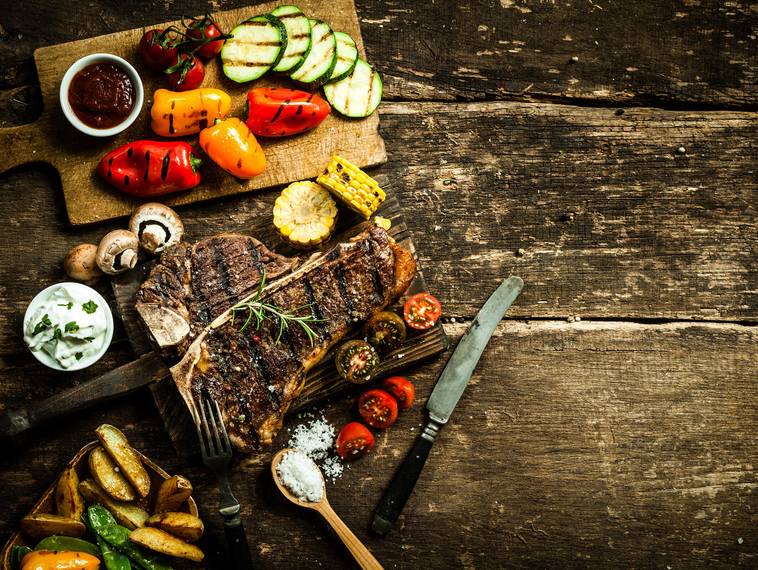 With years of experience, our Executive Chef delivers a wide range of culinary delights as well as his superb creative team. His passion for all things culinary has shaped his unique approach to cooking. He produces innovative seasonal dishes that let our fresh local ingredients shine in his gastronomic creations.
Activities and Entertainment
Exceptional Events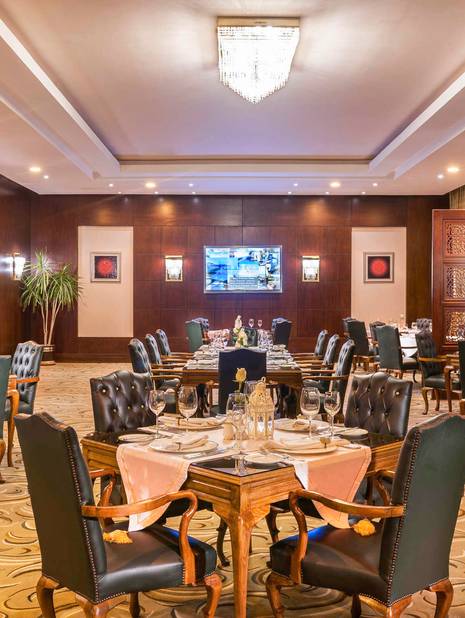 Rixos Sharm El Sheikh provides superior services for business meetings, seminars, and workshops, as well as special events and organisations. The Agora Meeting Hall has a capacity of 200 people and is equipped with state-of-the-art technology for an efficient and distinctive conference.
Our Offers
Enjoy all benefits of our "Romance Escape" offer
Perfect for an amazing honeymoon, a special wedding anniversary or a quiet weekend away for two. Our Romantic Escape will help you relax and unwind with your loved one
See details +
0
Guests reviews
100% genuine reviews from our guests
Relaxing
Two rooms booked, one was lovely the other dated and dark. Not quite the 5 star we thought we were staying at. Getting a hot drink was as hard as getting an alcoholic drink. The restaurant booking system needs explaining on check in, not just give a code to scan, it's a silly system. We recommend the Turkish restaurant but the Indian was poor and rushed. Some staff were happy and others barely cracked a smile.
We love everything..
We love all the thing at the hotel..
Fantastic stay from start to finish
The hotel and all staff are fantastic.. the choice, the food restaurants that you can use as much as you like, the amount of pools, the little buggy bus that take you around if you like because it is that big. I could go on and on but it's just amazing.
Excellent hotel with first class staff
We have just returned from two weeks at this fabulous hotel, we could not fault it at all. The deluxe rooms were superb and extremely comfortable. The guest relations were extremely helpful especially Haythem who went above and beyond to help. The small buggies which took you all over the resort are driven by some of the friendliest men and so helpful especially Ali Baba. The food, drink, al la cart restaurants were all excellent. Would we return to this hotel - definitely.